This pincushion/needle book combo I made has been pretty popular on the ol'
Craftster
lately, so I figured I'd post it here too.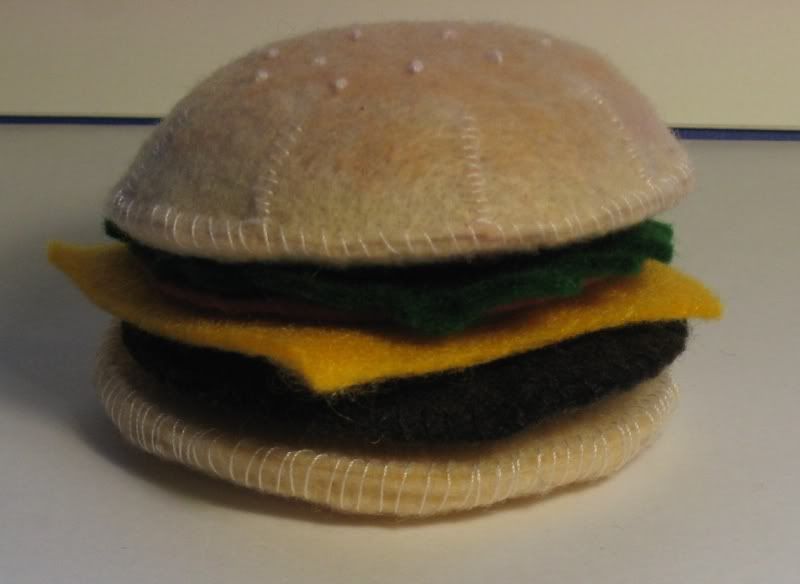 The top of the bun functions as a pincushion.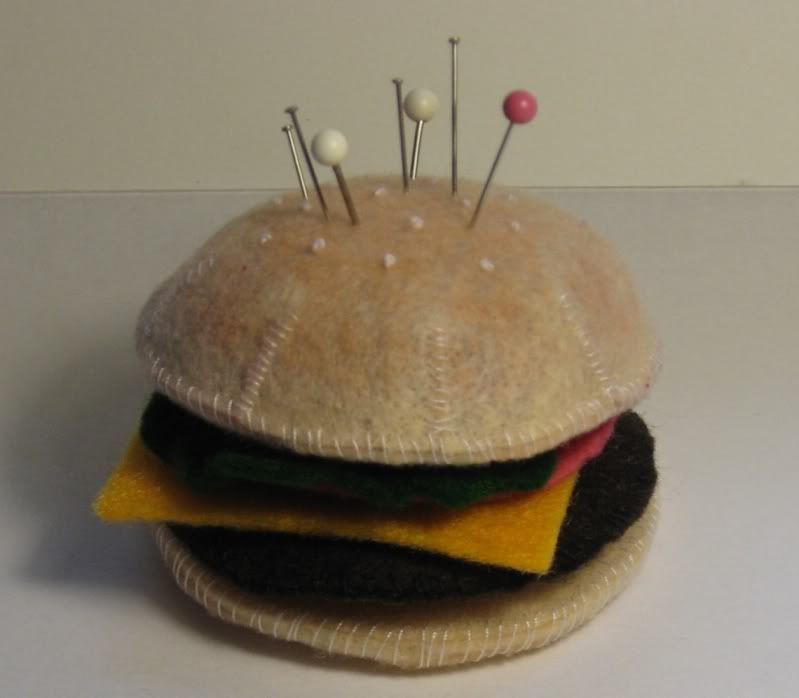 ...and the lettuce, tomato, cheese, and hamburger patty are needle book pages.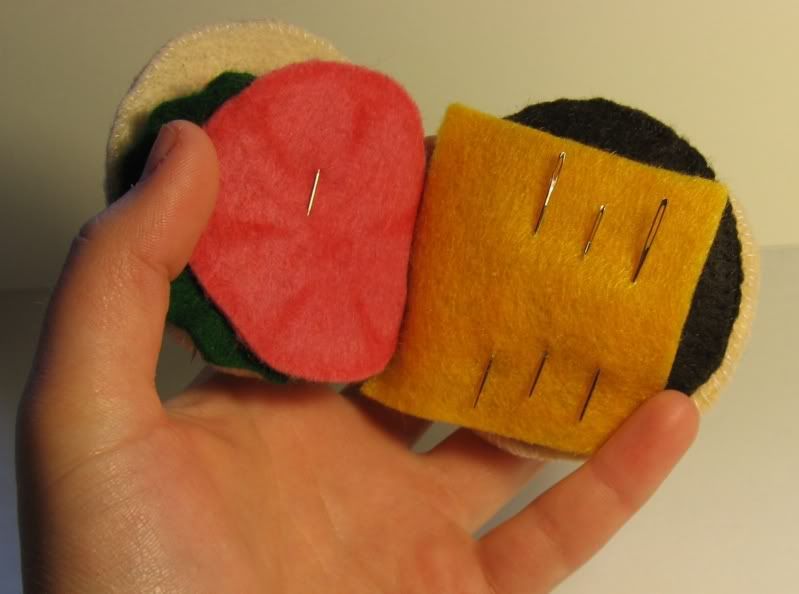 There's a line of ketchup on the bun that serves as a hand way to keep track of needle threaders and safety pins. (It's made of elastic.)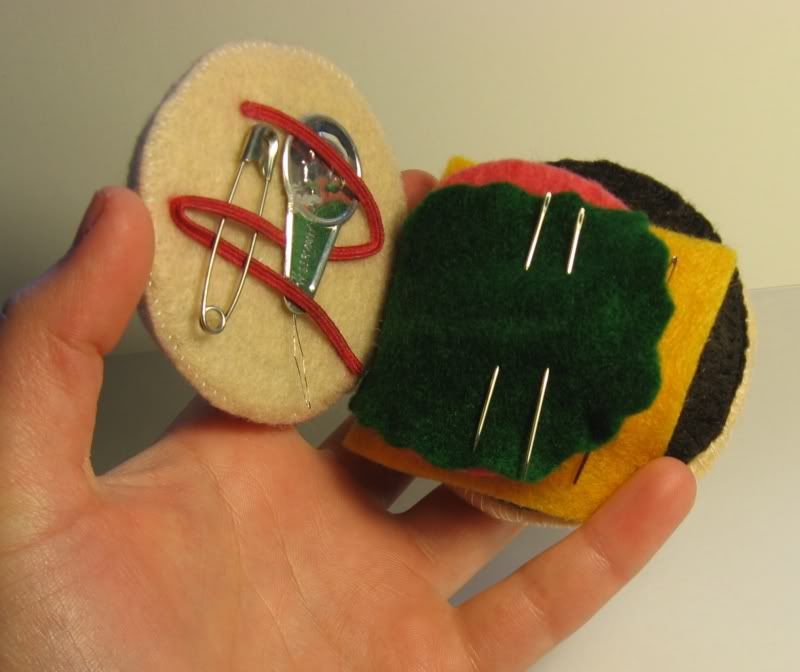 I kind of want to make another of these. I didn't plan this one out very well and I ended up doing things like sewing the ketchup on after I'd almost finished attaching the domed part of the top. Also I think I could make it look quite a lot better (like by using thread that actually matches the color of the bun).
On the other hand, I also have a long list of other things I want to make, so a second burger might not end up happening. We'll see.